Running Nutrition, Fueling and Recipes For Runners
This page lists some of my best materials when it comes to running nutrition. I feature runner-friendly recipes, articles, podcast episodes, and other resources to help you eat better to become a better runner.

Nutrition does not have to be perfect to be a great runner. But, you should strive to eat healthier while enjoying the food we eat.
Runner Nutrition Articles
Healthy Recipes For Runners
Finding healthy meals that support a healthy runner lifestyle and then adhering to sound nutritional practices is just as important as your training. So if you are looking for a tasty meal to help you and your family eat better, fuel your runs or recover quicker, here are some of my favorite runner-friendly recipes.

These meals have been created or reviewed by nutritionists to ensure they are healthy choices for you and your family and taste great. Note: Individual caloric and macro needs may differ from runner to runner, so feel free to adjust the serving size as needed.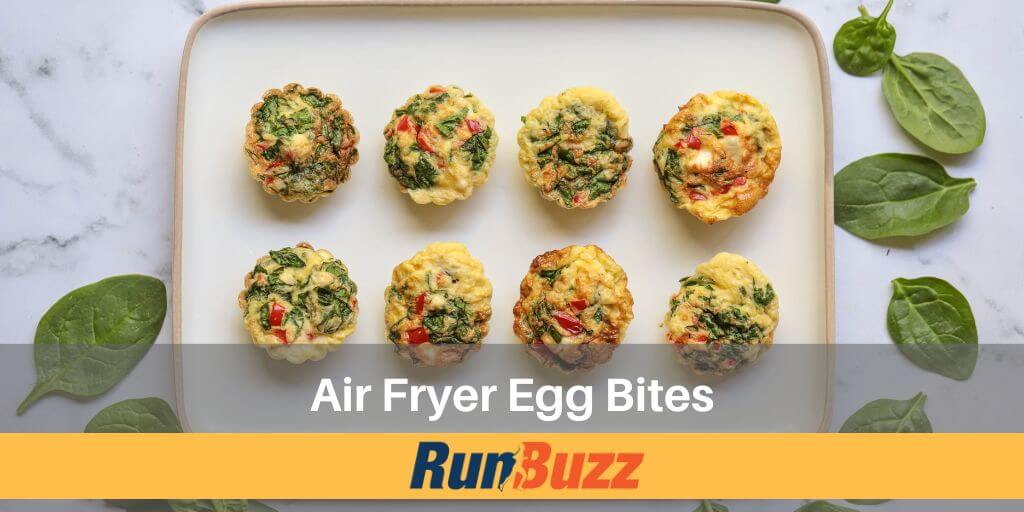 These vegetarian and keto Air Fryer Egg Bites are fluffy, flavorful morsels filled with spinach,…