The Noxgear Tracer 2 is a lighted running vest for runners and walkers who want to be seen in low-light or no-light conditions. And what makes this the best lighted running vest on the market is its improved visibility and design over its predecessor, The Tracer 360 as well as other lighted running vest alternatives.

If you pair this vest with a running headlamp or, better yet, the Noxgear Tracer Chest lamp, you have the ultimate setup for safe nighttime running.
The Tracer 2 is not just for runners. It can be used by walkers and cyclists as well. Using a lighted vest is way more visible to motorists than adding a flashing light to your bike.
About this review
All comments are my opinion and reflect my own personal experience as an end-user. I purchased my Noxgear 360, and, more recently, the Tracer 2 with my own money.
Noxgear did not contact me in any way to encourage me to review or to influence what I wrote in this review. I simply believe in using night gear that makes runners safe, and simply wanted to share my experience should you be considering making a purchase.
Coach Steve's Personal Recommendation
Tracer360 LED Visibility Running Vest
The Noxgear Tracer 2 is the best nighttime LED running vest on the market in my opinion. Beware of cheap knockoffs.
Pros:
Improved Fit Over Tracer360

Rechargeable Battery

360 Degree Illumination

Multicolor and Flashing Modes

Lightweight Design
Cons:
Adjustment Required for Perfect Fit

Flashing mode can be hard on the eyes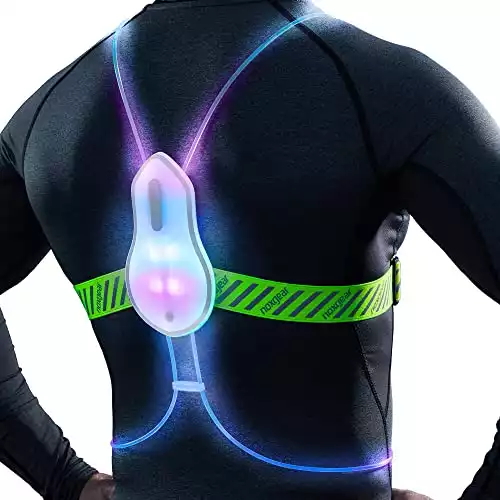 We earn a commission if you make a purchase, at no additional cost to you.
Quick summary if you have limited time or can't read the whole article
Both the previous Tracer360 model and the newer Tracer2 are super lightweight. Each LED vest is comfortable and has the lights embedded directly in the vest and straps. This ensures that you are highly visible from any angle or direction. Both vests have a range of LED light patterns to make you highly visible to vehicles, early-morning cyclists, and other runners and walkers.
The Tracer 2 fits better.
The Tracer2 has improved on the Tracer360's design for a better overall fit. Both models fit easily over the top of your running clothes regardless of the season. In my opinion, the adjustments for a more comfortable fit are the biggest improvement the Tracer 2 made over the Tracer 360. At times, the Tracer 360's shoulder straps would fall off my shoulders. The Tracer 2 fixes this with more adjustment points.
The Tracer2 has a rechargeable battery – No need to purchase batteries
Noxgear also added a rechargeable battery to the Tracer 2, saving you from the need to buy AAA batteries as you need with the Tracer360.
The Tracer 2 is a favorite among runners everywhere
If you want to remain safe and highly visible in the dark, Noxgear is well worth the money. And it isn't just my opinion. Head over and ask our RunBuzz Facebook Group what they think. Noxgear is a group favorite and comes highly recommended.  
Noxgear is ideal for early morning or evening runs
In Ohio, where I live, if you want to run outside between October and late March before or after work, you need to wear reflective clothing and headlamps to be seen.
Because Noxgear is affordable, easy to take on and off, and is recommended by so many runners, I feel it is the best piece of gear out there for night-time running.
This video shows you what the Noxgear Tracer2 looks like:
The importance of high visibility when running
So before I jump into the Noxgear Tracer360 and Tracer2 reviews, here is a crazy statistic.
According to the National Highway Traffic Safety Administration, on average over a two-year period, nearly one million runners, walkers, and cyclists are hit by motorists. In a 2010 report, 69% of pedestrian fatalities occurred at night with the most dangerous hours between 6 p.m and 9 p.m.
Why LED light vests are better than reflective clothing
One of the things that I like about Noxgear is that its LED lighted vest goes above and beyond just general reflectivity on running jackets and other clothing. Don't get me wrong, reflectivity is great, but only if lights are directly shining on you.

So if you are crossing an intersection and a car is turning, the driver may not see you until they have already turned and the lights hit the reflective elements on your clothes.

With Noxgear, you can be seen from any angle or direction.
Noxgear takes a scientific approach to help driver's see you better
One thing I did not realize is that there is a visual science behind Noxgear that identifies what color lights make you the most visible in different conditions.
For example, depending on whether or not a driver's eyes are adjusted to the dark, not adjusted to the dark, or viewing you from their peripheral vision fields, different color lights have an increasing or decreasing impact on what see.
More information can be found on Noxgear's website, in their article titled, Visual Science that Runners and Cyclists Should Know About.  The science is fascinating and I had no idea how our eyes react to certain colors.
Noxgear Tracer 360 and Tracer2 Features
Since both Noxgear vests share most of the same features. I will cover them together. However, I will call out specific differences between the Tracer360 and Tracer2 where appropriate.
360 Degree Illumination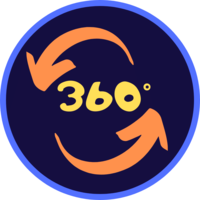 So the most important feature in my mind when it comes to Noxgear running vests is the presence of 360 Degree Illumination. The Noxgear uses a combination of thin, tubular fiber optic shoulder bands and reflective horizontal lower-chest/waistband that gets attention.
With reflective clothing, you may only be visible from certain angles. WithNoxgear, you will look like a Christmas tree running down the street.
I kid you not, I was running one night just before Christmas and the neighbor kid rolls down the window of his car and started singing 'O Christmas Tree' at me. Neighbors. Lol.
There is no way someone is not going to see you with either of these vests on. I often drive down a road that has a running trail parallel to it. In the dark, I can see their Noxgear a 1/4 mile or more away!
One of the differences between the Tracer360 and the Tracer2 is that the Tracer2 has been upgraded with a slightly larger fiber optic and additional LEDs.
The Tracer360 is still amazing. Each LED running vest put out enough light to be seen from any direction.
Multicolor and flashing modes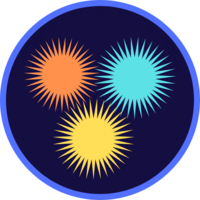 Each vest can be operated in multi-color mode as well as flashing.
My advice is to turn the flashing feature off if you are running with a group of people as it can get annoying and bother everyone's eyes. When running solo it is not bad, but I found it annoying enough that I run in static mode. But then again, I don't run on a busy road.
With a few or more people each using Noxgear or other alternatives, I don't think the flashing light mode is as important as when running solo. Each runner's vest will create enough movement that should allow the group to be seen.
If running in a single-file line, the front and back person could enable flashing mode to provide better visibility to cars or cyclists who are sharing the same street or trail.
Battery Life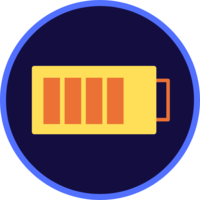 Tracer2
One of the biggest differences between the Traver360 and Tracer2 is the battery. The Tracer2 uses a rechargeable battery that recharges using a USB-C cable (included). There are indicator lights that show the level of charge so you know when to plug it in.

This battery will hold about 18-20 hours of charge between recharging cycles. It can also be charged in as little as 20 minutes in case you forget to charge it and need to go for a run. (Something I frequently do with my running watch).
It will take about two and a half hours to fully recharge your vest, but a 20 minute charge would get you by for an hour run.
Tracer 360 Battery Life
The Tracer360 uses 3 AAA batteries which are cheap to replace and are readily available.
One thing I like about my Noxgear vest is that it does not dim as the battery fades. Instead, the Tracer360 notifies you when the batteries need to be changed and the vest will flash a light pattern before it goes dark.
Battery life is approximately 40 hours according to Noxgear's specifications. That sounds about right. It is definitely over 30 hours. I don't run every day but I estimate that I have run at least 40-50 times before the batteries needed to be replaced.
Does Noxgear work in cold weather?
Yes. One of the concerns I had when I purchased my Tracer360 was how would the vest would perform in cold weather?
In my experience, cell phones and GPS watches sometimes freeze up in cold weather. Would it happen with this vest?
Well, no. The Tracer360 (I guess) pulls such a small amount of battery current to light the vest that the batteries were still able to power it in even in cold weather. I have run in temperatures as low a 5 degrees Fahrenheit.
I have not tried running in the cold with the Tracer2 so I can only assume it would be the same. I'll report back when I get a Tracer2. I also did not have any extreme cold-weather nighttime runs longer than one hour, but I was fine when I was out.
Lightweight design and fits over your running clothes
Another thing I like about these vests is their lightweight design.
Both weigh around 7 ounces and are designed to fit over your running gear.
For the Tracer360, I purchased a large and I was able to adjust. While the design of the Tracer360 is lightweight, I did find the fit awkward at first. If you adjust it too loose the parts that go over the shoulder can slip off when running. If you adjust it too tight, the reflective chest/abdominal strap wants to ride up a bit. This made it awkward for the first few runs until I got it adjusted just right.
Another difference between the Tracer360 and the Tracer2 is that the Tracer2 comes with a fit clip system to help give the Tracer2 a more natural feel. This is supposed to eliminate or reduce the slippage problem I experienced. I'll keep you updated.
One tip is to put it on and have someone adjust the vest for you.  It adjusts using these beaded-stoppers (not sure what they are called) that you press down on to loosen the adjustment point and then release when you want the adjustment to hold in place. The whole process takes about 30 seconds.
Is Noxgear waterproof?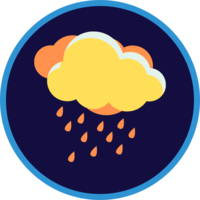 Yes, the vest is completely waterproof.
I have run in heavy to moderate rain without any issues. Noxgear uses industry standards to test and rate the level of durability when their vest gets wet. Noxgear has an IP67 rating. You can read more about IP67 and other water ratings here if interested.

Basically, an IP67 rating means that your vest could be submerged in water for approximately 30 minutes at a depth of 1-meter and can withstand dirt and dust as the unit is waterproof.
Coach Steve's Personal Recommendation
Tracer360 LED Visibility Running Vest
The Noxgear Tracer 2 is the best nighttime LED running vest on the market in my opinion. Beware of cheap knockoffs.
Pros:
Improved Fit Over Tracer360

Rechargeable Battery

360 Degree Illumination

Multicolor and Flashing Modes

Lightweight Design
Cons:
Adjustment Required for Perfect Fit

Flashing mode can be hard on the eyes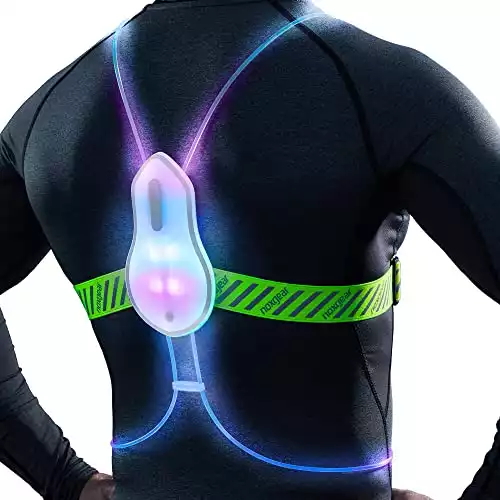 We earn a commission if you make a purchase, at no additional cost to you.
Why Noxgear? My Final Thoughts
Overall, I am pleased with Noxgear. The design and functionality have been able to hold up to whatever I throw at it. It is the only lighted running vest I recommend. They have continued to improve their design to be a leader in their market. You may be tempted to final a cheaper alternative out there. But, I strongly discourage you from doing so. Noxgear is not super expensive. It is worth a few extra dollars.
If you decide to buy some Noxgear, make sure it is from the official brand. While cheap knockoffs look tempting, they most likely won't last.
I bought an off-brand once and it was absolute garbage. Several in our running group have tried different Noxgear alternatives and most reported that they were disappointed.
Stick with Noxgear and you won't regret it.  And if something does happen, they are based here in the U.S. (Ohio actually) and you can get support from them should you need it.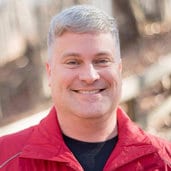 I am a NASM-certified personal trainer, PN1-certified nutrition coach, and RRCA/USATF-certified running coach. I have been coaching since 2010 and have helped thousands of runners online and in the Central Ohio area. I am the owner of RunBuzz and Run For Performance.com. If you are interested in online run coaching, or sports performance training (Central Ohio only), feel free to reach out.