Running should be an inexpensive sport – all you really need is a pair of shoes and a road, trail, or sidewalk, right?
Ha. Not so much.
The explosion of running enthusiasm in the past decade has led to thousands of new products created to enhance your run, and some of it can be pretty darn pricey ($400 for a GPS watch, anyone?). With running shoes regularly costing over $100 and running clothes showing up on designer runways, it can seem like there's not much in the budget left to spend on any other running gear.
Fortunately, that's not the case. There's lots of stuff out there that doesn't cost an arm and a leg – and some of it is really awesome! Here's my round-up of the most useful running gadgets for $40 or under:
Gymboss Interval Timer: $20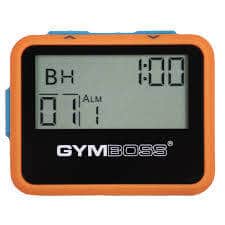 If you need to time intervals while you're running and don't want to splurge on a GPS watch, consider the Gymboss timer. Durable, light, simple, and functional, this little device clips onto your shorts or shirt and beeps out your cues. And, if you're willing to shell out an extra $5, you can buy an adjustable wristband to make it even more convenient.

SPIbelt: $19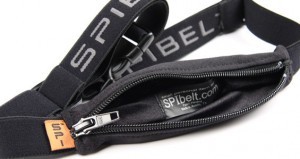 If you struggle to carry all your stuff while running, check out the SPIbelt (SPI stands for Small Personal Item). A modern, sleeker version of the ridiculously silly-looking fanny pack, the SPIbelt stretchy pouch expands to fit your stuff – including your phone, ID, keys, maybe even a chapstick and an energy gel. Empty, this belt is only an inch wide, but, despite its tiny size, it can actually swallow a pretty big phone, including the Galaxy Note and iPhone 6 (but not the 6+). It's kind of like a python. The belt itself is lightweight and adjusts to fit almost every waist size.

Wrist Wallet: $3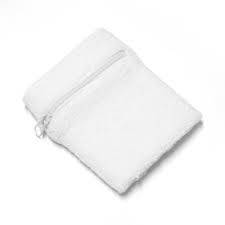 If you don't want or need to carry your phone while running, consider a terrycloth wrist wallet for your keys & ID. It also doubles as a sweatband! At $3, you can't go wrong with this one.

EZLaces: $8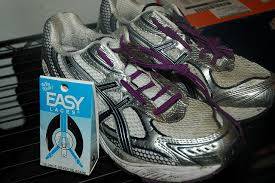 Originally created for triathletes to cut down their time in transition, EZ Laces are now becoming quite popular with runners. They turn your running shoes into slip-ons, always laced at the perfect tension. No more double knots, stopping to adjust your laces mid-run, or breaking the backs of your $150 shoes when you try to take them off without untying them first (you know you've done this). Also, they come in dozens of colors to match every shoe out there.

Transition Wrap & Seat Cover: $40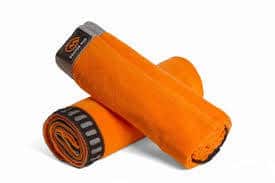 Another cool item developed for triathletes but perfect for runners (especially those of you that love mud runs) is this combo body coverup/seat cover/towel. You can wrap it around your body while you quickly change clothes and then stretch it over your car seat to protect it from sweat and dirt.

Clip-on Hat Light: $10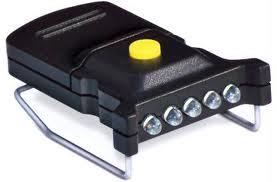 Most night-time and early morning runners know how useful a headlamp can be to light the way. But the strap can get annoying, and, if you're wearing a hat or visor, things get even more complicated. This clip-on hat light solves all of those problems! Lightweight and easy to attach (and cheaper than a headlamp), you can turn any hat into a light source in seconds.

Knuckle lights: $40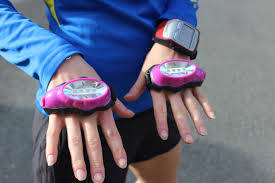 Ever wish your headlamp could shed a little more light when you run? Knuckle lights are the answer. They're comfortable, lightweight, easy to operate (thumb switch is positioned for one handed-operation), and super bright. They fit over gloves too! Having lights on your hands means a wider pool of light right where your feet are landing, which means less chance of tripping and twisting an ankle.

Iron-on Reflective Designs: $10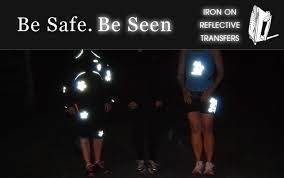 Safety when running in traffic is dependent upon visibility. If you're tired of wearing a reflective vest, why not try these cool iron-on reflective patches made just for technical gear?  Personalize your gear and make sure you can be seen. Win-win!

The Travel Stick: $28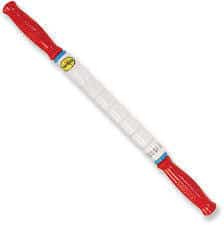 Love your foam roller but hate the fact that you can't take it with you because it's so big? The Travel Stick, a muscle roller that's small enough to fit in your suitcase or under your car seat, makes it super-easy to roll out tired muscles right after you finish running, regardless of where you might be!