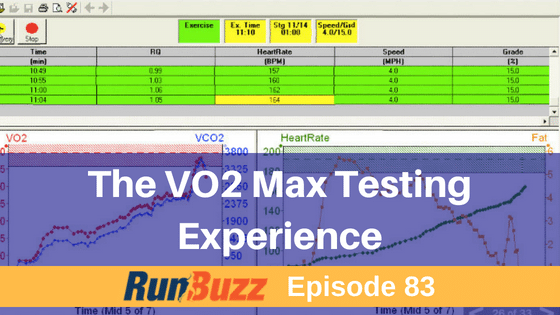 In this episode, coach Stephanie shares her experience getting VO2 Max tested. She shares her experience, her test results and what you can expect if you get tested. We also compare the average runner's VO2 to those of elite athletes and how other factors outside of VO2 impact a runner's performance. All this and more coming up on today's show.
The VO2 Max Testing Experience
In this episode, coach Stephanie shares her experience getting VO2 Max tested. She shares her experience, her test results and what you can expect if you get tested. We also compare the average runner's VO2 to those of elite athletes and how other factors outside of VO2 impact a runner's performance.
Here are a few pages from her VO2 Max report which was given to her after her test: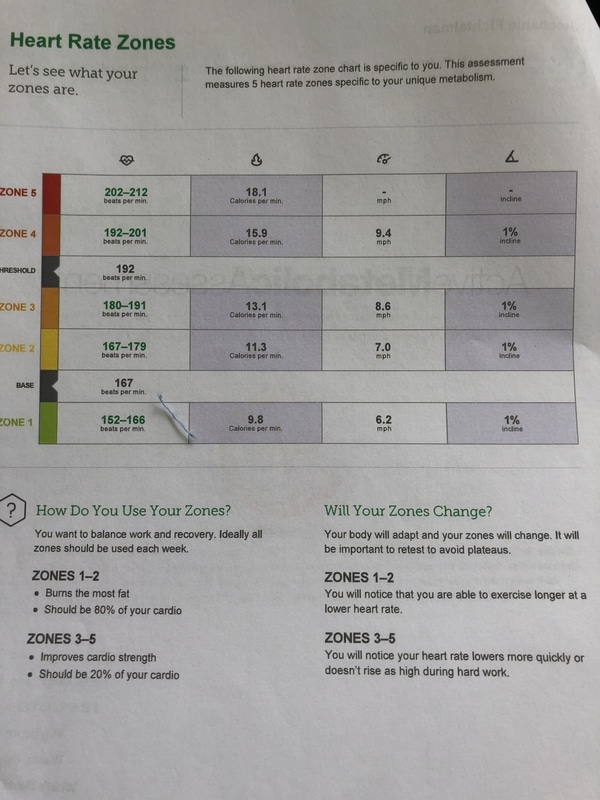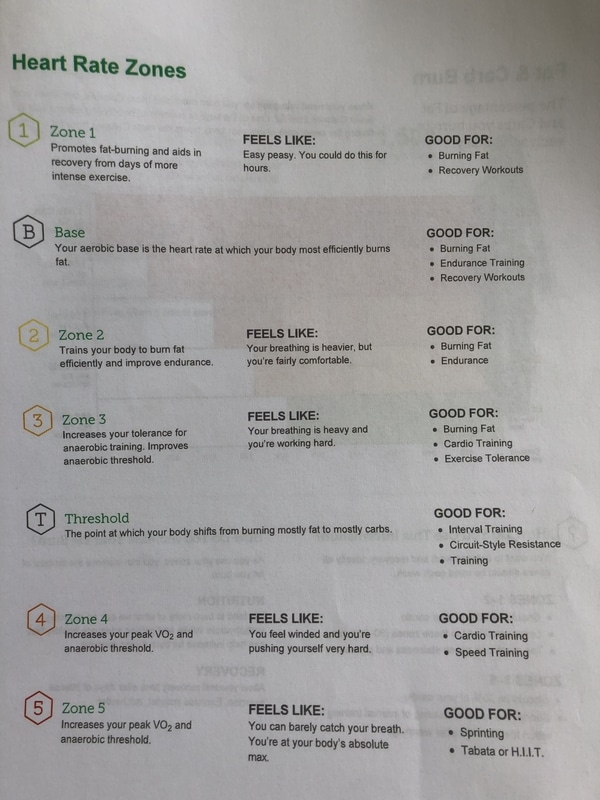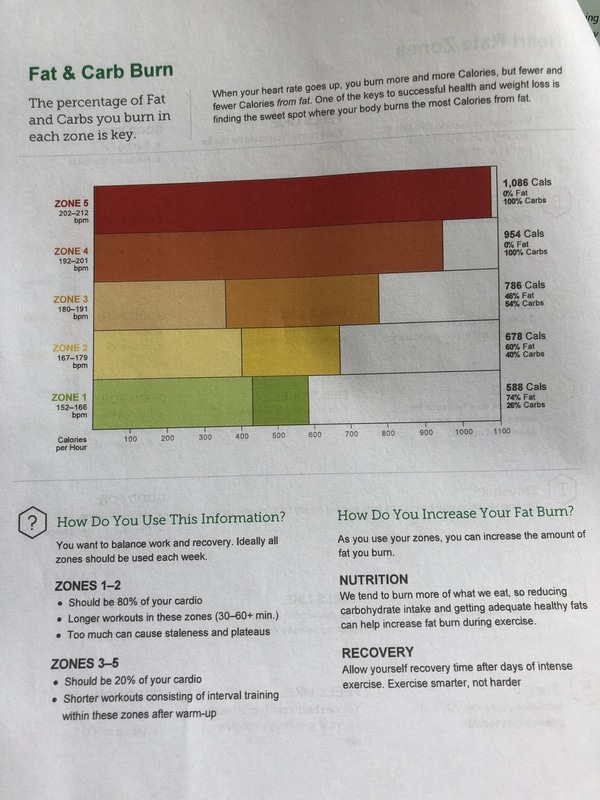 Stephanies comments:
So I went into this with an idea of what to expect knowing it was going to be a very tough workout. The worst part was that I had to be fasted to do it, including caffeine, so no breakfast or coffee for a 10am run.
They gave me a mask to strap around my head with a tube coming out by my mouth and a heart rate monitor just below my elbow. This one was done at my gym, not a place that specializes in this kind of testing, so I was not strapped up with all the little heart rate patches or anything.
I started out with a warmup to collect HR data and to get a baseline. I started with a walk then slowly built up from there for about 10 minutes. I got a 5 minute break, then we started the real test. I have heard this kind of testing takes you up an incline and speed, but this particular test kept me a 1% incline and just speed increases. Every 2 minutes she would increase my pace a half mile/hr and just kept going until I could only spit out 1 word at a time.
First of all, breathing heavy in that mask is super gross, and my face sweat dripping in it did not help. 2nd, I was only allowed to breathe out of my mouth. Normally when I run I breathe thru my nose and out my mouth unless I'm running a faster pace so this was awkward for awhile. 45ish minutes later I got up to about 9.5 mph. She said when I got to a point that I could not hold it anymore, she would add 30 seconds more to see if I can handle it and increase again if I did fine. I made it thru that 30 seconds and quit. I made an appt. for later in the week to come back for results.
The nice thing about this test is that I was able to get a target HR training plan out of it as well as a list of where I burn the most fat and how many calories I burn at each HR Zone. Since this was not a test with a doctor, No one was pushing me to my absolute max. I never actually hit zone 5 of a 202-212 HR
SO, VO2 Max score is 48.7. This particular chart claims that for females between 30-39 over 40 is an optimal score and that is as high as it goes. I have seen other more intense charts made for athletes that include elite VO2s, and I am in the advanced levels, but not considered "athlete" or "elite" My husband did the same test and he was only 41 so I was happy to win this one.
What do I take from this info? My tester wrote me up a plan including a 10 minute warmup. She said to stop for 5 minutes to bring your HR back down again. This where you burn the most fat at the slower paces. Burn less calories, but more fat. My training plan includes a lot of intervaling HR zone specific complete with charts full of times and colors and HR numbers. I don't watch HR on my watch a whole lot to know if I am hitting the specific ranges or not. You can get really technical and adjust pace accordingly if you like all the numbers associated with it. Some of these workouts are very challenging when I have to hold zone 4 speeds, but that workout is much shorter than zone 1 and 2 days.
Here is the link to the chart I referred to:
VO2 Max norms for men and women
Thanks for joining us today, and we look forward to having you join us with another episode soon.

Happy running!
Running Resources
PaceBuilders™ Training System – A complete, end to end, custom training program for runners. Get unlimited 'customized' training plans with unlimited modifications that match your lifestyle and running goals. PLUS, get access to video training sessions and unlimited support so you can blast through your running goals.
Customized Training Plans For Any Race Or Distance – 100% handwritten custom training plans written around your unique situation. Don't settle for generic training plans found in books, magazines, or online. Our training plans take your history, your goals, your fitness profile and your lifestyle into consideration. Includes free access to Final Surge, where you can view and log your workouts anywhere you have access to a web browser, or use the mobile app.
Runner's Toolkit – Get access to 30 days of free coaching tips by email and get your #1 running question personally answered by me, just for signing up. Plus get free access to our private Facebook community where other RunBuzz community members gather for support, camaraderie and general shenanigans.
Find out how you can support RunBuzz's mission to bring quality running content (educational, inspirational, etc) to the running community. Help support me in my mission to make every runner regardless of age, size and ability a better runner.
Join our Virtual Running Club on Strava – Download the Strava app and join our RunBuzz Running Team to participate in virtual runs, monthly challenges and track your progress. Our virtual running club help keep you accountable and running!
---
Join The Community: Subscribe and Review!
If you'd like to get RunBuzz delivered automatically to your smartphone or podcast player at no charge to you, please subscribe using your preferred method below:
If you'd like the direct RSS feed for your own favorite RSS Podcast Player, click here to get it!
If you get a chance, please leave me an honest review and rating on iTunes by clicking here. (This helps me get the show up in the rankings and I'd deeply appreciate it. 🙂 )
---
I Appreciate Your iTunes Reviews!
Getting a 5 star rating and/or written review is incredibly important for this show. It helps with ranking and with generating the necessary exposure that gets this podcast out in front of other runners.
But it is even more important to me!
I read each and every comment and really take them all to heart. They provide encouragement that what I am doing is getting noticed and that the show is getting listened to.
I am so thankful to those who have recently gone into iTunes to provide a five star rating and written a review of RunBuzz Radio.
If you can and would like to provide a rating and/or write a review (there's certainly no obligation), then you can do so by following these instructions:
1) Go to the show's iTunes Page or search "RunBuzz" from iTunes if you aren't already a subscriber.
2) Open the page in the iTunes app, and click on the number of stars for the rating you think I deserve.
3) Write a sentence or two to share your comments.
Thank you SO Much!
---
The following two tabs change content below.
Steve is the founder and head running coach of RunBuzz.com. Steve is host of the RunBuzz podcast and founder of
PaceBuilders
, a complete online training program for runners. Steve is a RRCA / USA Track and Field Certified Running Coach and resides in Lewis Center, Ohio.