In this review, I take a look at the Kick Alarm, a personal safety device that can emit a loud siren-like noise when activated. Its size, and the fact that it can easily be attached to your smartphone, make it a great option for runners. It even has a small, built-in emergency flashlight and phone stand. When activated, it can trigger a 125db alarm which can attract attention when in distress.
RunBuzz is reader-supported. When you buy through links on our site, we may earn an affiliate commission
TLDR; The Kick Alarm is an innovative personal security alarm that attaches to your smartphone. It is simple to use and works beautifully. The unit is easy to use, intuitive, and very loud for its size.
It does exactly what it says it does. It draws attention to you if you need assistance.
The Kick Alarm is not just for runners.
I have two college-aged girls who live near college campuses in some high-crime areas of town. I was intrigued when I heard about the Kick Alarm. Could the Kick Alarm be something I could give them for when they were walking to class, or back from a friend's apartment?
As a running coach, I am always looking for running gear that can help keep runners safe. In fact, last year I put together a podcast episode on runner safety. In that episode, I go into a lot of details on how to be aware of your surroundings and keep yourself safe.
So, I decided to give the Kick Alarm a test and while at it, share my experience with it.
Why The Kick Alarm?
When it comes to runner safety you can't be too careful. In the past couple of years alone, there have been a few reports of runners in Central Ohio that have been targets of attack. And that is just the incidents I have heard about. In most situations, the attacks occurred during daylight hours and on populated running trails.
Running trails are generally safe, but runners can become easy targets because many run alone in secluded areas or early mornings in dark conditions.
The Kick Alarm draws attention.
One of the first lines of defense (besides increased awareness of your surroundings) is getting attention to your situation. If you come under attack, or just need to bring attention to yourself, loud noises like screaming, whistles, or in this case, the Kick Alarm, can help bring attention to you. Often this is enough to scare an attacker off.
The Kick Alarm is loud.
At, or near 125db (decibels), it can be heard for quite a distance. A few hundred meters at least. If triggered, outside my house on the road, it would easily be heard inside the house. This makes is great for neighborhood runs or running trails.
The Kick Alarm is portable
The device is designed to be attached to your smartphone, but it can also be carried in your hand. The alarm can easily be sounded by pushing the button twice.
Other traditional alarm-like items like whistles can be dangerous since the cord that holds the whistle around your neck can be used against you.
My Review Process
I only review products that I own or have in my possession. I use it or I don't review it.
This is important because many online review sites just curate information from public reviews on Amazon, Walmart, or other sites that allow reviews. They rarely, if ever put their hands on the item being reviewed.
For this specific item, I do want to mention that I received a complimentary unit from KickAlarm.com to test with. However, I did not receive any compensation, incentive, or communication to leave a favorable review. There were no talking points, no restrictions on what I could and could not say by the company.
All thoughts and comments are my own.
How To Use The Kick Alarm
The Kick Alarm is simple to use. In fact, I did not even need to read the instructions.
Press the button twice and the alarm will give a shrieking 125db siren-like alarm that will attract the attention of those passing by or in the immediate area.
Press the button again to turn off the alarm.
Pressing the button once, when the Kick Alarm is not in an alarm state, turns on the built-in LED flashlight. This can be used for emergency lighting.
My Experience With The Kick Alarm
The unit comes in plastic packaging with instructions. It has an adhesive backing that allows you to attach the device to the back of your phone. Once secured the unit stays attached, but could always be removed later if desired without damaging your phone.
In my test, I attached the Kick Alarm to the back of my daughter's phone case. She will use the device after this review so it just made sense to use her phone.
You will need to have a phone that has a flat surface on the back. On my personal phone, the case I use does not allow me to attach it because my case does not have a flat surface. It is beveled. 
As long as your case has a flat surface that is about 1 1/2 by 2 1/2 inches, (rough estimate) you will be fine.
On the back of the kick alarm, there is a built-in kickstand that you can open so you can prop up your phone. You can also use it as a phone grip. It hinges out and snaps back into place when not in use.
Personally, I found it tricky to hold the phone with the kickstand hinged open as it felt awkward due to its small size. I don't typically use phone grips on my phone, so I probably won't be using them for this purpose. Since this unit will go to my daughter, she may. She also has smaller fingers.
If using the kickstand to prop up your phone, test it prior to attaching it to your phone as position matters. I got excited and installed it too soon and ultimately had to remove it and reattach it. Where I placed it, the balance was off and her phone would fall over.
When I used the flashlight feature in my basement with the lights off, I was able to see directly in front of me for several feet. It is not bright enough to see across the room, but then again the light is less than the size of a pencil eraser. The flashlight on my phone is much brighter, but the built-in flashlight was a nice touch if I was going to carry it independently from my phone, or if my phone battery died.
One improvement I would like to see is adding a small key ring to the corner of the device for those who would like to attach it to car keys instead of their phone.
A keyring would not be needed when attached to the phone but it would give users more options on carrying it.
For example, my mother rarely carries her phone in her hand, but when she goes in and out of stores, she always has her keys in her hand. 
Despite this, the strength of this product is the power of the alarm itself, its compact size, ease of use, and the fact that you can attach it to your smartphone making it easy to carry with you at all times.
When combined with NoxGear for low light running conditions, and the incident detection/notification found on the Garmin 55 running watch, it is a great addition to your personal protection running gear.
Watch The Kick Alarm In Action
Note: The alarm is louder than it seems in the video.
Where Can You Buy The Kick Alarm or Learn more?
KickAlarm.com – You can buy the kick alarm directly on the company's website.
Amazon.com – You can buy the kick alarm or read additional reviews on Amazon.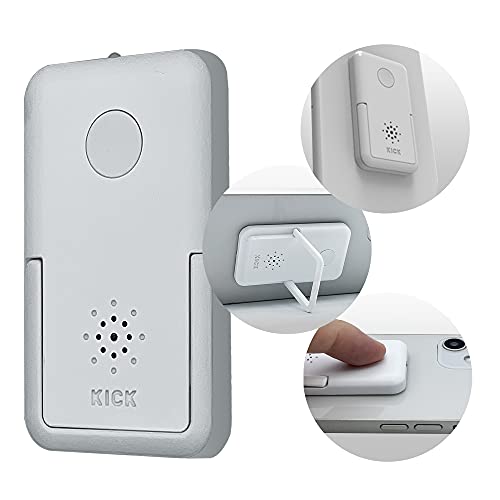 Kick Alarm, Personal Defense Device, Attaches to Your Mobile Phone, Always with You. High Pitch Siren Offers Safety & Security for Men, Women & Children (White)
SELF DEFENCE - Kick Alarm not only protects your security but could "possibly save your life". It attaches directly to your phone. the ear piercing Kick Alarm provides you with vital seconds to flee the scene immediately, attracts attention and places you in a surprise offensive controlled situation. As soon as the alarm is heard 68% of all assailants run away empty handed according to the International Center For Criminology.
MULTI-FUNCTION Ergonomically designed the Kick Alarm is also intended for daily use. The self-locking kickstand is the perfect solution for placing your smartphone on an office desk, kitchen counter or bedside when watching videos hands free. In addition, the kickstand swings out to provide an anti-drop, convenient safe grip while operating your phone, taking pictures or even one hand texting. Pocket friendly, when closed the Kick Alarm slips into your pocket like it wasn't even there!
LED LIGHT - Equipped with a high-intensity LED light a single push of the recessed button quickly illuminates walking paths, helps locate keys or aids in other low light situations. The LED light was specifically engineered to turn itself off after 15 seconds to save battery life. Simply press the recessed button to re-activate the light. Equipped with (2) CR2032 batteries provide a very durable and long service life.
SUITABLE FOR ALL AGES - Requires no training or skill to operate. Kick Alarm can also be brought onboard any public airplane, or pass through any type security check point screening device. Your family's safety is our top priority. Rest assured knowing that your loved ones are protected. Kick Alarm makes a great gift for kids, teenagers, woman, elderly, students, joggers also a perfect companion for traveling, hiking, camping and walking the dog.
REFUND POLICY - Purchase satisfaction is our top priority, our personal alarm provides 1 Year Warranty & 30 day refund Policy
Last update on 2023-12-06 / Images from Amazon Product Advertising API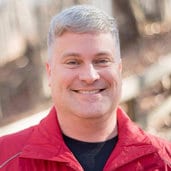 I am a NASM-certified personal trainer, PN1-certified nutrition coach, and RRCA/USATF-certified running coach. I have been coaching since 2010 and have helped thousands of runners online and in the Central Ohio area. I am the owner of RunBuzz and Run For Performance.com. If you are interested in online run coaching, or sports performance training (Central Ohio only), feel free to reach out.