Bolognese stuffed peppers are one of those meals my wife and I make a few times each month. This is a high-protein meal that is best served after a heavy strength training workout or after your long run.
Print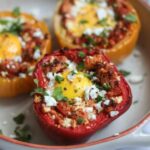 Bolognese Stuffed Peppers
---
Description
A New and Improved Bolognese?
Bolognese is one of those dishes that screams comfort but can also be made nutritious and healthy without compromising on taste, and without slaving over a hot stove for hours either.
For one, it doesn't need to be made with beef, and turkey is a lower fat substitute that will go undetected thanks to the richness and flavor of the sauce. Also, it can be used on so much more than spaghetti, including zucchini noodles, zucchini boats, or as it is here, in bell peppers.
Of course, a variety of other proteins can be used, but turkey provides the right balance as it is lower in fat than beef, but higher in protein than chicken. It is also rich in B vitamins and tryptophan, an amino acid that is converted by the body into serotonin and could improve symptoms of anxiety and depression. Plus, it tastes great!
Taking Turkey Bolognese to the Next Level
In this recipe, the protein also comes from eggs, and the whole thing is ready in less than 30 minutes if you already have the bolognese ready to go. If you have time, you can go the extra mile and roast the peppers first before filling them and baking them again, this time with an egg nested inside. The eggs aren't just there for protein, but also for their wealth of vitamins and minerals as well as choline, a nutrient known for its brain health benefits.
Once demonized for their cholesterol content, studies now show that high cholesterol levels are more often the result of inflammation rather than dietary sources – unless of course, your diet is causing inflammation, something that likely won't be the case with this recipe rich in antioxidants, lycopene, and powerful nutrition.
How To Serve Bolognese Stuffed Peppers
As a treat for the eyes, don't limit yourself to the traditional green and red bell peppers. Yellow, orange, and even purple bell peppers will make gorgeous Bolognese Stuffed Peppers. Serve them on a bed of colorful lettuce leaves, some tricolor quinoa if you're eating pseudograins, spiralized vegetables, or a drizzle of some more bolognese.
Do you track your meals using MyFitnessPal? If so, simply scan the following bar code to quickly enter your item into your food tracking: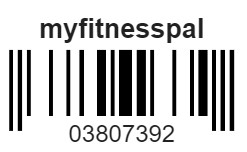 ---
---
Instructions
Prepare the bolognese from the previous recipe, and use half of it to fill the peppers. The other half can be used for the Zucchini Boats Recipe, next up on this site, and can be frozen as well for up to 3 months.
Preheat the oven to 400°F (200°C). Place the halved pepper onto a baking tray lined with baking paper. If roasting the peppers first, brush them lightly with olive oil, and bake them for about 10 minutes. The result is delicious either way, but baking them first will yield a softer texture.
Spoon the bolognese into the halved bell peppers, leaving any juices out. Make an indent in each to fit the egg. Carefully break an egg into indent and bake for another 15 minutes, or until the eggs are cooked to your liking.

Serve hot, and garnished with parsley.
Prep Time:

10 minutes

Cook Time:

30 minutes

Category:

dinner

Cuisine:

Italian
Nutrition
Serving Size:

4

Calories:

445 grams

Fat:

23 grams

Carbohydrates:

22 grams

Fiber:

6 grams

Protein:

38 grams
Keywords: family-friendly, healthy, turkey bolognese, ground turkey, bell peppers, eggs, runner recipe, fitness recipe, healthy recipe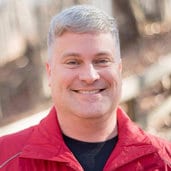 I am a NASM-certified personal trainer, PN1-certified nutrition coach, and RRCA/USATF-certified running coach. I have been coaching since 2010 and have helped thousands of runners online and in the Central Ohio area. I am the owner of RunBuzz and Run For Performance.com. If you are interested in online run coaching, or sports performance training (Central Ohio only), feel free to reach out.