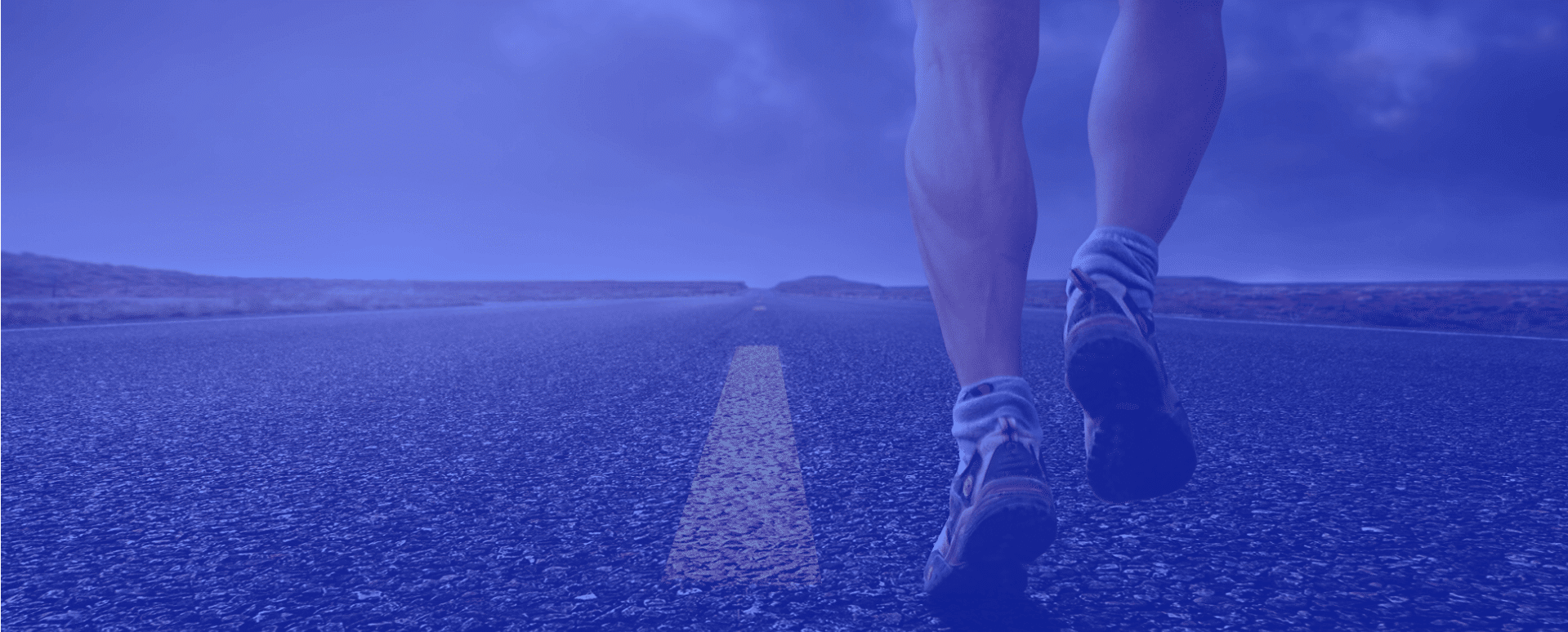 Learn How To Build Your Own Custom Training Plans
For Running And Racing
How cool would it be to know how how to build your own, highly personalized, custom training plan whenever you want?
That would be awesome right?  
That's why I created this small-group workshop series:
Remote Workshop Series
This is not something you buy and "hopefully get around to watching later." Each 3-hour session is a LIVE event. Each is jammed-packed with actionable content to help you build your own training programs.
No more searching the Internet for your next training plan!  
Live and Interactive
This is not a passive webinar. This is an immersive training experience where you are actively involved in asking questions and participating.
You will put the concepts into practice and build your own training program. You will walk away with a 100% customized training plan for your race distance or goal!
Coach Yourself
I'll show you how to structure your training so that you are likely to achieve a new PR or your desired running goal.
I'll show you the science behind training and how to apply training specificity to your program by showing you how to properly choose the best workouts for your goal. 
Steve Carmichael
USA Track and Field certified coach 
RRCA certified coach
Owner – RunBuzz / PaceBuilders
Owner – Run For Performance Sports Conditioning
Hi, Steve here…

Over the last decade, I have built a thousand+ training plans through my PaceBuilders training program. I have built hundreds more through my local sports performance coaching business and running club.

I would love to coach you personally, but I know this isn't realistic. Not everyone is interested in coaching.

But you deserve more than the generic freebie plans that may or may not fit your experience level. These plans often progress too fast, risking injury, or they hold you back from obtaining your true potential.

Generic training plans are the lowest common denominator of training. Some work. Some don't. Some are popular because they have a 'name brand' associated with them. Guess what? They are still generic.

I created this LIVE training to help you learn how to build your own personalized training plans. 

After you attend this training, you will write and modify your own training plans for any distance up to a marathon. Even if you are a brand new runner!
Here is what you can expect
After this workshop, you will be able to create training plans for ANY race distance from 5k to 50k.
You'll learn:
How to evaluate your current fitness level and build plans that are appropriate for your experience level (beginner – experienced).

How to apply the latest in sports science (without needing a degree in exercise science) to build a safe training schedule that properly balances workouts with recovery. 

How to break up your training into phases so you can achieve your running goals. 

How to apply a variety of workouts so you can build endurance safely, train for speed, achieve proper recovery and build strength, and stamina. 

How to modify your training plan when life happens. You will learn how to modify your plan to get back on track if you get sick, injured, decide to run a pop-up race, or fall off track.
90 Days of post workshop 1:1 support
I'll review your plan and make suggestions should you desire feedback.

You will have access to the workshop recordings so if you can't attend live or have to miss a session, you won't miss a thing. You can revisit these at any time.

I'll share some of my favorite resources and templates including strength plans and exercise videos so you can add cross training to your plan.
Here is what past attendees wrote in the post-session feedback
Frequently Asked Questions
Why do I need to learn how to build my own custom training plan? Can't I just download a free plan that other sites offer?
Yes. You can. Free plans are everywhere. However, they are generic. They do not take YOU into account. Most free training plans work to one degree or another, and many will get you to the finish line.

But once you get a free plan, it is set in stone. Set in stone by the person who created it for a "general population of runners." Do you know who the creator is and what thought process went into the plan creation? It was created for a generalized classification of people. At best, you get grouped into a "beginner," "experienced," or "advanced" group.

With a free plan you got off the Internet or in a book, do you know if it was written for someone who is 25 or 45? Was it written based on your past injury profile or trouble spots? Was it based on your body's current ability or just your wish to "run a 5k", "run a half marathon," or "run a marathon"?

Free, generic plans don't care about YOU. They only provide a training calendar with a mile or kilometer progression.  

Does the free plan factor in strength training or your cross-training activities? Or do you have to squeeze those in? If you squeeze those in, how does it impact your recovery, or does it run your body into the ground, increasing your risk of injury instead of helping prevent injuries?

With my training,  you will learn how to evaluate where you really are from a fitness perspective and apply specific workouts that will get you a specific result. Every workout has a purpose.

You will learn how to make adjustments as you go, or help you get back on track if you get sick, injured. In my coaching practice, I rarely saw anyone who did not need adjustments along the way to improve their running.

You will no longer have to suffer through training trying to keep up with a too aggressive plan. You will no longer be held back by a plan that was too easy and never helped you reach your potential.
You will drive your training plan vs. having your plan drive you. 
I am a beginner. Will this training be beginner-friendly or support run/walk?
Yes. This training is perfect for everyone except the most advanced runner. I will show you how to create the right workouts and training based on your experience level whether that be run-walk, or strictly running. And, you will have the knowledge you need as you become a more advanced runner.
Is this a run coaching certification course?
No. This workshop series is not designed to train you to become a running coach.
Training for running coaches goes into a lot more depth to cover other topic areas beyond writing training plans.
This workshop series is designed to help you structure and design your own training plan based on scientifically proven training principles based on the latest in sports science.

If you desire a formal training certification, I highly recommend checking out the RRCA coaching program. Iif you are thinking about becoming a running coach, this is a great workshop to help provide insight and knowledge on the training plan side of run coaching.
Can I write training plans for others?
While you will learn how to create training plans, I highly discourage you from writing plans for others. Writing plans for yourself is one thing. You know your body and what works for you. You know your own training history. Writing training plans for others requires additional training that is outside the scope of this training not to mention legal issues you could face.

Coaching others requires a lot more than just writing a training plan. 
These dates/times don't work for me. Can I still sign up to have access to the recordings?
Yes. If you can't attend in person, all recordings and assets will be made available within 24 hours of each session.
Will you be covering specific workout instructions for building speed, endurance or race-specific training?
Yes. I will cover each workout type, its purpose, and wherein your training schedule it is best applied.
What will I need to attend training?
I use Zoom to conduct training. You will need a laptop/desktop computer with a good Internet connection. You will also need headphones and a microphone so you can ask questions. A built-in web camera is encouraged as well.
What kind of support will I receive during and after training?
Each session is interactive, so you will be able to ask questions during each session. I also offer 90 days of post-workshop support by email/Zoom to answer any question you have, or review any training plans you create that you would like my feedback on. 
What happens if I sign up now, and later realize that I can't attend?
You can cancel up to 48 hours before the start of class with a full refund. Obviously, the sooner I know, the better so I can fill the open seat. Cancellations within 48 hours will receive a 50% refund. Cancellations within 24 hours will not receive a refund as I will be unable to fill your spot. 
All sessions are recorded, so even if you can't attend, you can receive the training, and you still get 90 days of personal support as you build your plan.
Will you include strength training and cross-training into your plan development?
Yes. Strength training and cross-training is an important part of your overall development.
I will cover when, where, and how to apply strength training to your plan. I even give you access to sample strength plans AND a library of dozens of strength training videos suitable for runners.
I am already a running coach. Is this training helpful for me? 
Maybe. If you need a refresher or want to learn how I apply workouts to various situations feel free to attend. 
Why are you teaching people to write their own plans instead of hiring you as a running coach?
Great question. I struggled with this question myself and I worried for years whether this type of training would dilute my ability to get more coaching clients.
Over the past 10 years of coaching, I realized that not everyone wants a running coach or can afford to work with one. In fact, less than one percent will seek out coaching. Instead, 99% will rely on free plans, YouTube, or books.

I still encourage runners to work with running coaches when they can. However, this training is not only the next best thing. It is far superior to free plans, YouTube videos, or just winging it on your own. You will know exactly what to do and when to do it when you complete this training.
I am a Certified Fitness Trainer (CPT) looking to write training plans for my clients. Is this good training for a trainer to take? Can I receive Continuing Education Credits for taking this training?
Absolutely! This workshop specializes in training plans for runners and it will help you take what you learned as a trainer and apply it specifically to runners.
If you are a personal trainer who works with runners, this training will take your client programming to another level. At this time, it is not listed by any credentialing organization to satisfy your C.E. credits. I am looking into what it takes to get this workshop certified for Continuing Education Credits. It is a low priority for me but on my list of things to eventually get to.