Welcome to the 30 day Burpee challenge!
For this challenge we will focus on 30 days of burpees.  Burpees are a wonderful, full body weight exercise that helps build aerobic and anaerobic fitness as well as muscular strength and endurance. It is a great cross training exercise for runners!  Below the video are the workout schedules as well as downloadable and printable calendars. Good luck!
Intermediate Level Burpees Training Schedule
The intermediate challenge is the most common style of Burpee.  It includes the pushup and squat jump as part of the exercise.  Remember: Form is MORE IMPORTANT and reps, so if you can't maintain proper form, either cut back your reps, or try the Beginner Level below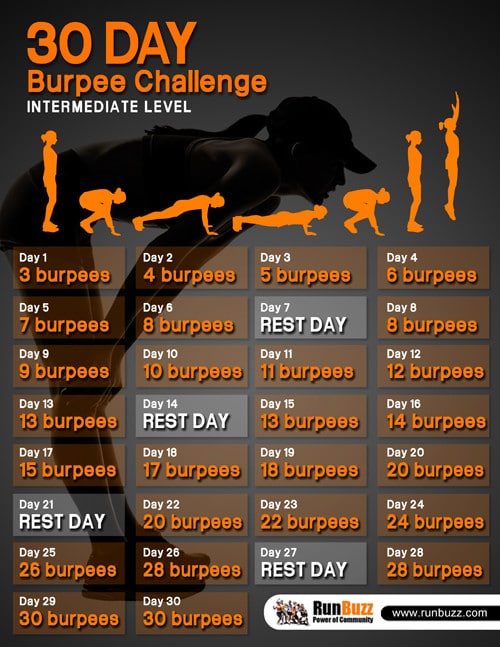 Beginner Level Burpees Training Schedule
The beginner challenge is a modified style of Burpee  that removes the pushup from the exercise.  This allows you to ease into burpees until you can progress to the more advanced version while enjoying many of the same benefits.