Description
Slow cookers might not get as much use as they did before Air Fryers and Instant Pots became all the rage, but you will definitely want to get yours out for this Slow Cooker Chicken and Artichoke Stew.
A Few Notes on the Ingredients
Artichokes are often used in delicious, creamy, but not-so-good-for-you dips. Here, I've combined the mouth-watering flavors of those recipes into a high protein dish loaded with vegetables. You might feel like you're cheating by using canned artichokes, but they are a fine substitute for fresh, and are still high in fiber, gut-healing properties, and can help fight off oxidative stress which can be high when training.
Chicken is featured twice, as thighs and as broth. Both together help ramp up the flavor of the stew without needed added salt, which you might have to add if you opt for water instead. Seasonings are then added in the form of salt, pepper, garlic, pepper flakes, and dill, and the nutrient count is further boosted with vegetables. 
Here, I chose to add celery and spinach as a familiar addition to cream cheese and Parmesan. If you were to use fresh spinach, it would need to be cooked and squeezed dry first, which will add a significant amount of prep time. Frozen spinach not only works great here, but you can add it as is! 
Lower the Fat, Not the Flavor
While this is definitely not a low fat meal, it still boasts a solid 35 grams of protein per serving, and 4 grams of fiber (almost 20% of a woman's daily requirement). If you're not limited by macronutrient breakdowns, you can enjoy the recipe as it is.
But if you are watching your fat intake or can't have dairy, you can still enjoy this Slow Cooker Chicken and Artichoke Stew by omitting the two cheeses. You will still end up with a delicious cross between a soup and a stew, full of protein and fibers. If forgoing the cheeses, you can use fresh spinach in a smaller amount without pre-cooking it. It will slowly wilt into the soup, dotting it with some green to compliment the chicken.
Serve with sliced lemons on the side, fresh olive oil, and if desired, a loaf of crusty bread. Slow Cooker Chicken and Artichoke Stew will keep well in the fridge for about 3 days.
Do you track your meals using MyFitnessPal?  If so, simply scan the following barcode to quickly enter your item into your food tracking: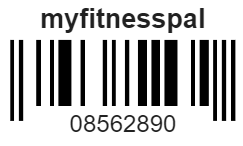 ---
2 tablespoons butter
1 onion, finely chopped
Salt and pepper
4 celery stalks, chopped
4 cloves garlic, chopped
2 lbs. (900 g) boneless, skinless chicken thighs
1½ cups (360 ml) chicken broth
1½ tablespoons lemon juice
1 teaspoon red pepper flakes
10 oz. (280 g) frozen spinach
6 oz. (170 g) artichokes, drained
½ cup (115g) cream cheese
2 tablespoons fresh dill
6 green onions, sliced, to serve
4 tablespoons Parmesan cheese, shredded
---
Instructions
Set the slow cooker to the sauté setting, and melt the butter in the slow cooker pot.
Add the onion, season with salt, and cook, stirring occasionally, about 5 minutes.
Add in the celery and garlic, and cook for a further 2 minutes or until the garlic is fragrant.
Add the chicken thighs, chicken broth, lemon juice, and red pepper flakes.
Season with salt and pepper, and mix well to combine.
Place the lid on the slow cooker and cook on low for 4 hours.
20 minutes before serving, add the frozen spinach and the artichokes to the pot. Cook on low until the spinach has warmed through.
Add in the cream cheese and fresh dill, and stir gently to combine.
Break up the chicken into pieces with a spoon and divide the stew between 6 bowls.
Top with green onions, Parmesan cheese, and serve immediately.
Prep Time:

10 minutes

Cook Time:

4 hours

Category:

Dinner
Nutrition
Serving Size:

6

Calories:

332 grams

Fat:

17 grams

Carbohydrates:

8 grams

Fiber:

4 grams

Protein:

36 grams
Keywords: chicken, spinach, artichoke hearts, celery. garlic, chicken broth, runner-friendly, recipes for runners, healthy meals