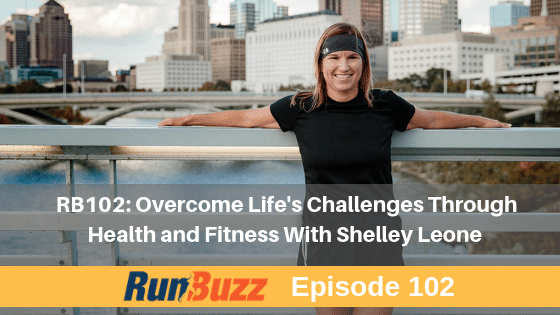 In this episode of the RunBuzz podcast, I sit down with Shelley Leone. Like many of us, Shelley has had to overcome some personal setbacks and struggles in her life. In this episode we look at Shelley's fitness journey and how Shelley used running, fitness and nutrition as tools to help her get her life back under control and live the life she was meant to live. Now she is encouraging others to do the same. Join me as Shelley shares tons of great advice with the RunBuzz running community.
All this and more coming up on today's show.
Want to help support the RunBuzz podcast?  We use Patreon to help keep the show ad-free.  Just a small pledge each month keeps more shows coming. 
Show Notes:
I recently sat down with Shelley Leone to discuss her health and fitness journey and have her share her story with the RunBuzz running community.  Since Shelley lives in my hometown of Columbus, Ohio, we had the opportunity to meet in person and record live on the spot. I hope that you find her story inspiring. I know I did.
I first heard of Shelley from Lisa Bevan. Lisa is our community manager in our private Facebook group. After connecting with Shelley on Instagram, we were able to catch up at my office and start the interview. Since she started running several years ago, Shelley has lost over 70lbs, overcome homelessness and job loss, and has been focused on recovery from addictive behaviors.  This episode is powerful. Shelley shares how she overcame her struggles with persistence, consistency, support of friends, and by trying to be the best she can be so she can live the life she wants to live.
Shelley has been featured on a number of media outlets.  Some of these include, NBC's Today with Megyn Kelly, Shape Magazine, People Magazine, ABC News Columbus, Women's Running Magazine, and more.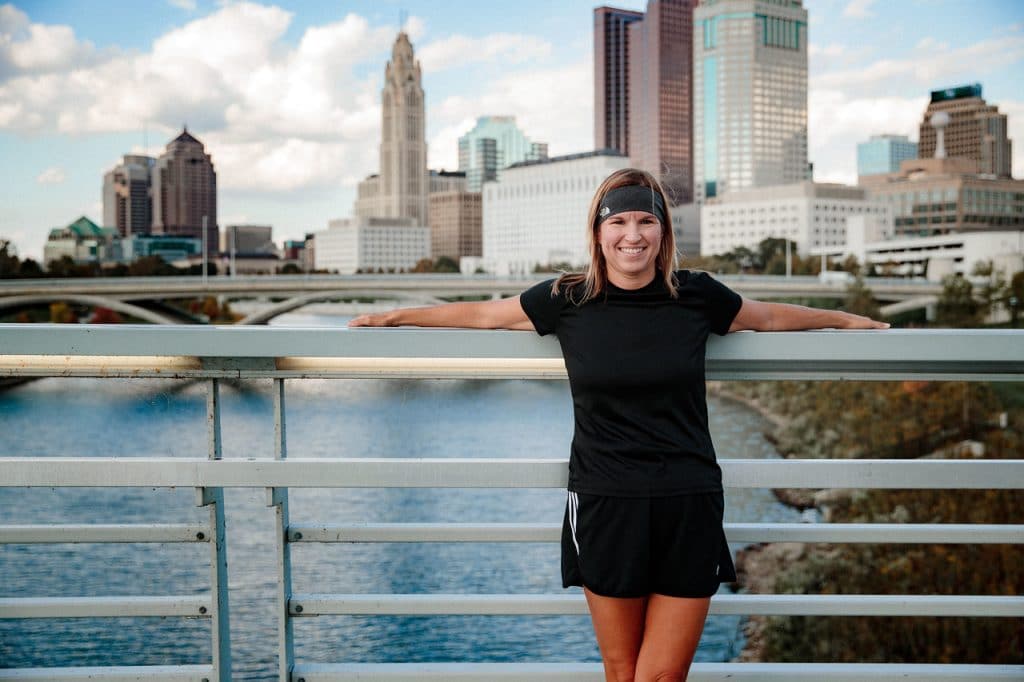 Other Running Resources
PaceBuilders™ Training System – A complete, end to end, custom training program for runners. Get unlimited 'customized' training plans with unlimited modifications that match your lifestyle and running goals. PLUS, get access to video training sessions and unlimited support so you can blast through your running goals.
Runner's Toolkit – Get access to 30 days of free coaching tips by email and get your #1 running question personally answered by me, just for signing up. Plus get free access to our private Facebook community where other RunBuzz community members gather for support, camaraderie and general shenanigans.
Find out how you can support RunBuzz's mission to bring quality running content (educational, inspirational, etc) to the running community. Help us support our mission to make every runner regardless of age, size and ability a better runner. Each episode requires over 8 hours, or research, recording and editing.
---
The following two tabs change content below.
Steve is the founder and head running coach of RunBuzz.com. Steve is host of the RunBuzz podcast and founder of
PaceBuilders
, a complete online training program for runners. Steve is a RRCA / USA Track and Field Certified Running Coach and resides in Lewis Center, Ohio.