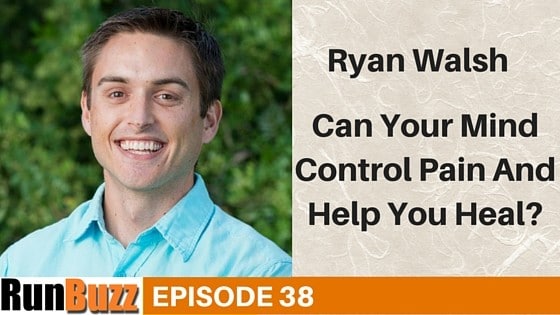 Show Notes:
My guest today is Ryan Walsh.  After graduating from Princeton University, Ryan became an analyst at a world-renowned hedge fund company and then a software engineer at high-tech web companies. In 2011, Ryan had a major soccer injury that led to a very painful and difficult recovery.  He became crippled by knee pain, back pain, wrist pain,headaches and more.
His doctors prescribed various remedies but nothing seemed to work. He eventually discovered research by Dr. John Sarno, which taught him how to cure pain using only his mind. Being highly skeptical, Ryan set out to investigate how the mind could change how the body could heal and feel. Not only did his symptoms go away, he started becoming more productive and focused.
Through studying the mind/body interaction, Ryan became an expert and today helps clients learn to think differently in order to change how their bodies work (and feel) physically. Using lessons learned from positive psychology, neuroscience, motivation, and personal development, Ryan found ways to use what he studied and researched to help people become pain free and more productive.  Ryan is a runner and currently lives in San Diego, California.
Ryan describes his horrific soccer accident that led to severe pain in his knee, back, neck, wrist and more. When traditional medicine did not work he looked for other alternatives in an effort to figure out what was going on and seek relief.  Ryan described how he came upon research by Dr. John Sarno, and how he turned from skeptic, to believer, to now helping others with similar experiences.
Ryan's experience at winning 8th place in a half marathon relay in San Diego after coming back from his injury.
We discuss the Mind over Medicine book by Dr. Lissa Rankin that I read recently that gives compelling evidence of the minds ability to heal.
We discuss the science of the placebo effect as well as the nocebo effect and how they can impact or create a physiological response.
Pain is different from suffering. Suffering is the fear that your pain is infinite or unending.
Is pain physical or an eruption of emotions that aren't dealt with?
Matching life stress and major events to times where health has degraded.
How bottling up stress and hiding emotions probably contributed to Ryan's situation by popping up physically.
Personality types and the correlation between high achievers and chronic pain or chronic conditions.
7 out of 9 characteristics that all stage 4 cancer survivors shared were emotional, mental or spiritual in nature. – The Remission Project.
The application of the Mind-Body connection to running. When does it apply and not apply?
Getting into state. Putting yourself into what it feels like to win a race, or align with a goal.
Be silly and have fun
To contact Ryan:
Running Resources
Runner's Toolkit – Get access to 30 days of free coaching tips by email and get your #1 running question personally answered by me, just for signing up. Plus get free access to our private Facebook community where other RunBuzz community members gather for support, camaraderie and general shenanigans.
Find out how you can support RunBuzz's mission to bring quality running content (educational, inspirational, etc) to the running community. Did you know it takes approximately 8-10 hours of work to research, record, edit and release each podcast episode? Help support us in our mission to make every runner regardless of age, size and ability a better runner. Your support helps keep future RunBuzz podcast episodes ad-free and new episodes coming.
---