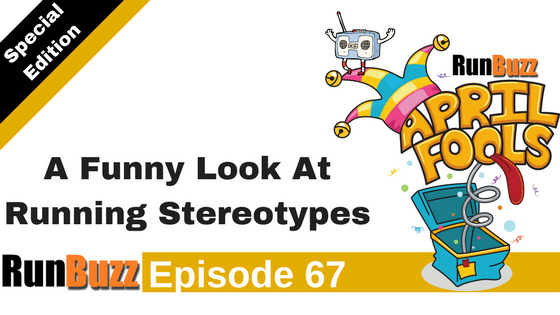 Show Notes:
In today's episode, we have a special treat for you.  Since today is April Fool's Day, we figured we would prank you with a Saturday Night Live-like news episode specifically targeting some common running stereotypes. This 'not so serious' look inside the lives of runners will have you laughing out loud.  Think of news you might find on 'The Onion'. We are not responsible for any injury that may occur if you listen to this episode while drinking coffee.
Since this episode is a must hear episode, there are no show notes for this episode.  We highly encourage you to spread the fun to your friends and share on your social media channels!
I hope you enjoyed this episode of the RunBuzz podcast. We will be back to our regularly scheduled format, next time.
Happy Running!
Steve
Running Resources
Runner's Toolkit – Get access to 30 days of free coaching tips by email and get your #1 running question personally answered by me, just for signing up. Plus get free access to our private Facebook community where other RunBuzz community members gather for support, camaraderie and general shenanigans.
Find out how you can support RunBuzz's mission to bring quality running content (educational, inspirational, etc) to the running community. Did you know it takes approximately 8-10 hours of work to research, record, edit and release each podcast episode? Help support us in our mission to make every runner regardless of age, size and ability a better runner. Your support helps keep future RunBuzz podcast episodes ad-free and new episodes coming.
---